Many professionals 35+, that live in Houston, are tired of hanging out in clubs,they seem to always find a reason to throw a party. So, here's another celebration that you can add to your calender of fun things to do this week in Houston.

March 31st is Cesar Chavez birthday.

The charismatic labor leader, and civil rights activist who, with Dolores Huerta, co-founded the National Farm Workers Association, which later became the United Farm Workers.

His birthday has become a state holiday in eight U.S. states, including right here in Texas, where he helped farm workers win some well deserved rights.

You can find this American hero's name on parks, cultural centers, libraries, schools, and streets in cities across the United States.

So, cross off the whack April fools stunt and instead, have a party Tuesday.


Downtown Aquarium, Houston


A great place to take your family this week for a mix of dining and adventure is the Downtown Aquarium.

The floor-to-ceiling viewing, through acrylic observation panels, provides a dramatic look into the 100,000-gallon centerpiece aquarium..

The aquarium features other fun exhibits that allow you to enjoy wild encounters, sunken shipwrecks, and outdoor attractions such as the incredible 100-foot Diving Bell Ferris Wheel.

The latest attraction at the aquarium is the rare white tiger exhibit from central India.

Follow this link to the Houston Aquarium website and make a reservation.


Dinosaur Prophecy- Houston Museums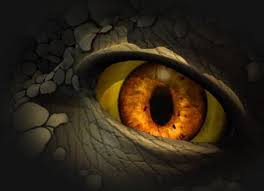 You won't need a pick or a shovel to discover the secrets about dinosaurs. Just head to Midtown Houston and stop by the Houston Museum Of Natural Science.

This week you can get the 411 on the feathered Sinornithosaurus of China and the latest word on the T.rex and Triceratops that thrived until the final extinction of all dinosaurs 65 million years ago.

The show inside Houston's world renowned Burke Baker Planetarium, investigates multiple species of dinosaurs. You'll visit their graveyards, study their bones, and reconstruct how these creatures lived and died.

Get more details or make online reservations at the Dinosaur Prophecy webpage HMNS.org.