image from e: www.legendsofamerica.com

If you're looking for something daring to do on spring break take a page from Scotts' playbook. He's a New Zealand blogger who is trying to trade his way from a dozen beers to $1 million dollars. I know what you're saying, but would you believe he is already traded his was up to $100 dollars.

If you think I'm kidding, go to his blog Swap with Scott and see the pictures for yourself. I bet you're wondering how much you can make in the next few days, if you get busy now and start hustling trades?

A Cultural Tour Of Houston

If you plan to visit Houston, your trip to this urban metropolis would not be complete without a sample of some of the rich cultural history of this area. Where are some of the best places to experience the ethnic diversity of Houston? A list of places that I like and you'll enjoy, are those off the beaten tourist trail that are usually not crowded and admission is reasonable.

Buffalo Soldiers National Museum

Texas was one of the places Buffalo Soldier units were stationed. They were sent to the West to fight Indians and protect settlers, cattle herds, and railroad crews. Indians gave the troops the name of Buffalo Soldiers, probably because their short, dark, curly hair resembled the mane of the buffalo. They saw action in several places against Indians along the frontier, against the Spanish in Cuba, against rebels in the Philippines, and against Pancho Villa's forces in northern Mexico.
These brave fighting men were a integral part of the U S military until the 1950s when the units were officially disbanded. Houston's Camp Logan was one of the places where Buffalo soldiers were stationed while they served their time in the Army and some eventually settled in this area.


The primary objectives of the Buffalo Soldiers National Museum and Heritage Center are to preserve, promote and perpetuate the history, tradition and outstanding contributions of the Buffalo Soldiers toward the development and defense of the United States of America. Their exhibits range from personal collections to donated artifacts that help the visitor to appreciate the role these fearless soldiers played in defending this country at home and abroad.

(713) 942-8920 |
[Where:1834 Southmore Blvd Houston, TX 77004]

Czech Cultural Center Houston




Texas and especially the Houston Area is a place where members of the Czech/Slovak community settled and have contributed to the growth of the city.
Their culture and heritage is preserved, and celebrated at the Czech Cultural Center Houston. Everything from the language, scholarship, and the arts of Bohemia, Moravia, Slovakia and Silesia are on public display for tour groups at the museum.
They also sponsor activities and events to accent special persons, places and provide a forum for lectures, concerts, exhibits and interaction with citizens visiting from Czech and Slovak Republics; Provide Czech language instruction, a museum, archives, genealogy research facilities, and a library for history and contemporary research of the Czech/Slovak peoples.

(713) 528-2060 |
[Where:4920 San Jacinto St Houston, TX 77004]

The Heritage Society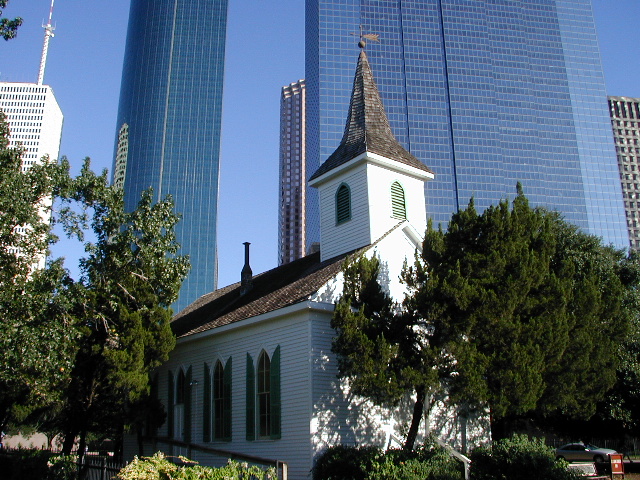 The Heritage Society is the city's only outdoor, interactive historic museum and park. Nestled in 19 acres of beautiful green parkland in the heart of downtown Houston, The Heritage Society boasts 8 historic structures dating from 1823 to 1905. Each historic structure is authentically restored to reflect its original magnificence.A special tour of the homes and buildings can be arranged.

This week the Heritage Society Lecture Series will feature, Local historian and author, Betty Chapman. She discusses "Breaking Out of the Box: Conventional Women Embarking on Unconventional Paths." The 20th century found very conventional women stepping away from the normal dictates of society. Their unconventional activities not only benefited other women but also enriched the city of Houston in many ways. Ms. Chapman will discuss some remarkable Houston women and describe how they became activists.

[Where: 1100 Bagby Street Houston, Texas 77002]

If you're in Houston on vacation or just passing through get to know the heart of this city and it's citizens, by seeing the remnants of our past. Once you see and learn more about the heritage of our various communities, you'll love Houston.

Free Stuff

For this week I've gotten a hook up to free sample products. There are samples for a variety of household products for you to choose from, so go ahead and try it, who can resist a free sample from Wal-mart.